F8 is an annual conference held by Facebook to give a brand overview, innovation showcases, celebrating developer communities.
F8 2019
Facebook Developer Conference
Key responsibilities
Concepting
Visual Design
UI/UX
Experience Design
Motion Exploration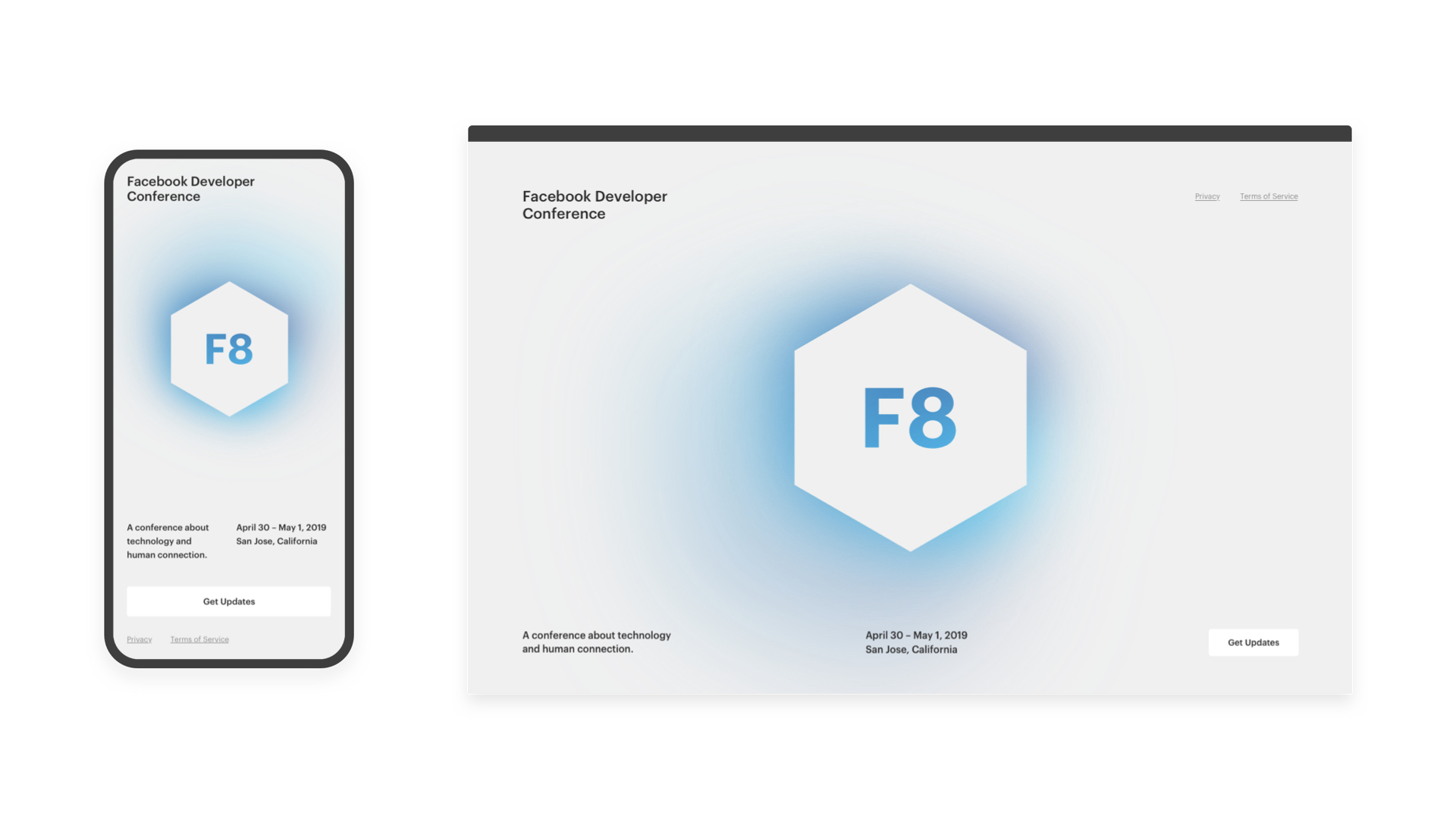 Audience
Developers working across Facebook's family of apps are doing more than ever to transform our technology into new forms of human connection.
People who are interested in coding.



Company
This year, Facebook itself is also transforming, adopting a new structure that embraces the family of apps and reshapes our company and brand.


Mission
At F8 2019 we'll celebrate the shared pursuit of iteration, invention, and reinvention—exploring the endless potential created when our apps and
our community comes together.


Intrigue
Teasing the event, Gain curiosity
Discovery
Information, More impactul
Engagement
Information, Expressive
Website Refreshed
More engaging and expressive
Date & location info changed to a lower priority.