GOAL is a mobile app that helps people to build and design the lives they want in the time they've got.

GOAL
Concept Development
Visual, UI/UX, Motion Prototype
User Testing: 32 users, IOS
Language: English

PROBLEM STATEMENT
People don't know how toincrease their productivity and control their time.
There are hundreds of apps are about time management and increase productivity such as calendar apps, to-do list apps, why people still have the problems of unsuccessful time management, why they keep asking how to increase productivity?
It's a problem that hasn't been solved with so many time management apps. People who failed to sufficiently allocate their time cannot get their desired results. The guilt of spending time not aligning with their goal leaves them more pressure. The stress from the never-ending working plan is damaging. It can hurt the relationship, health, and overall happiness results in unbalanced life.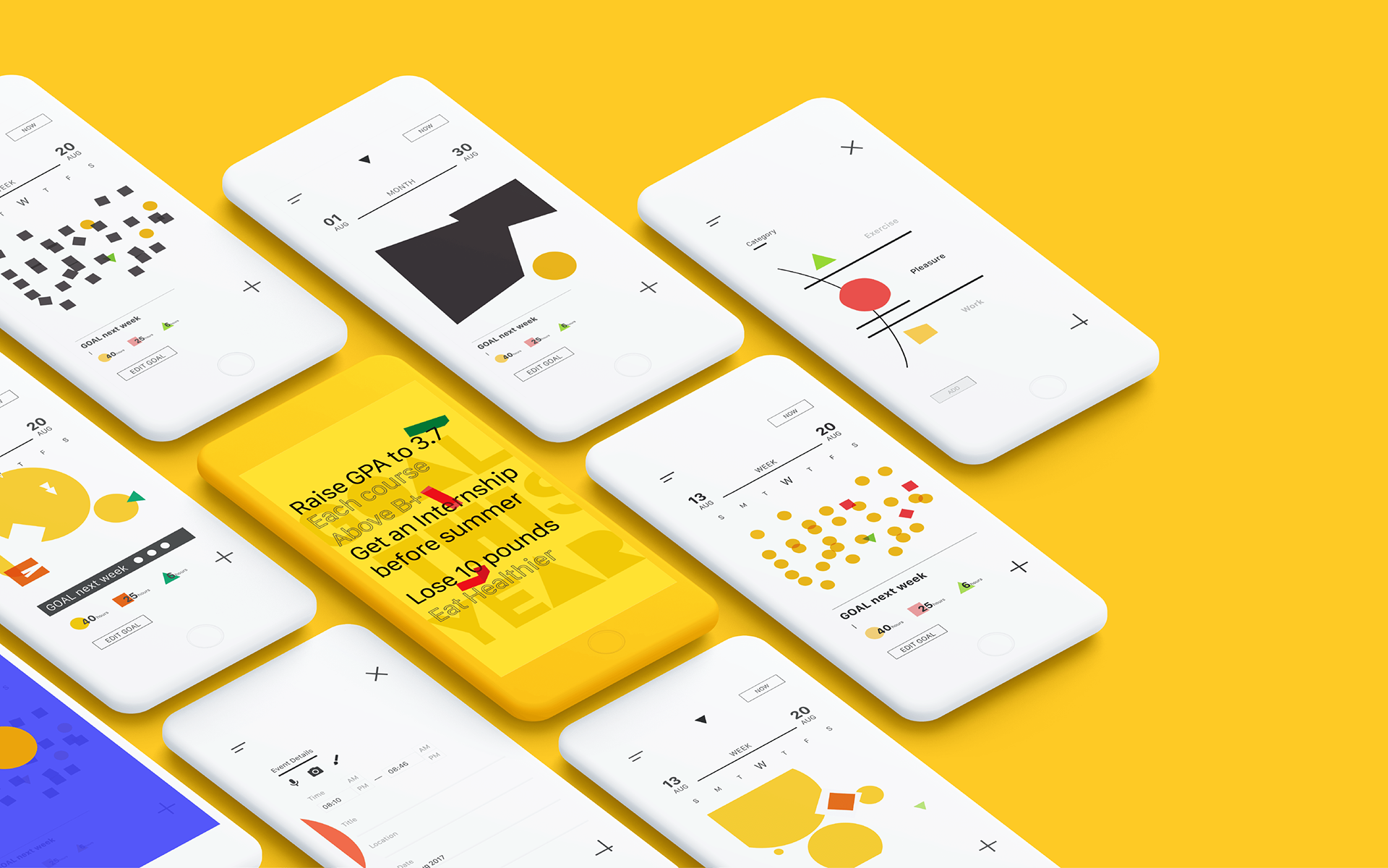 Increase productivity
Sufficient time allocation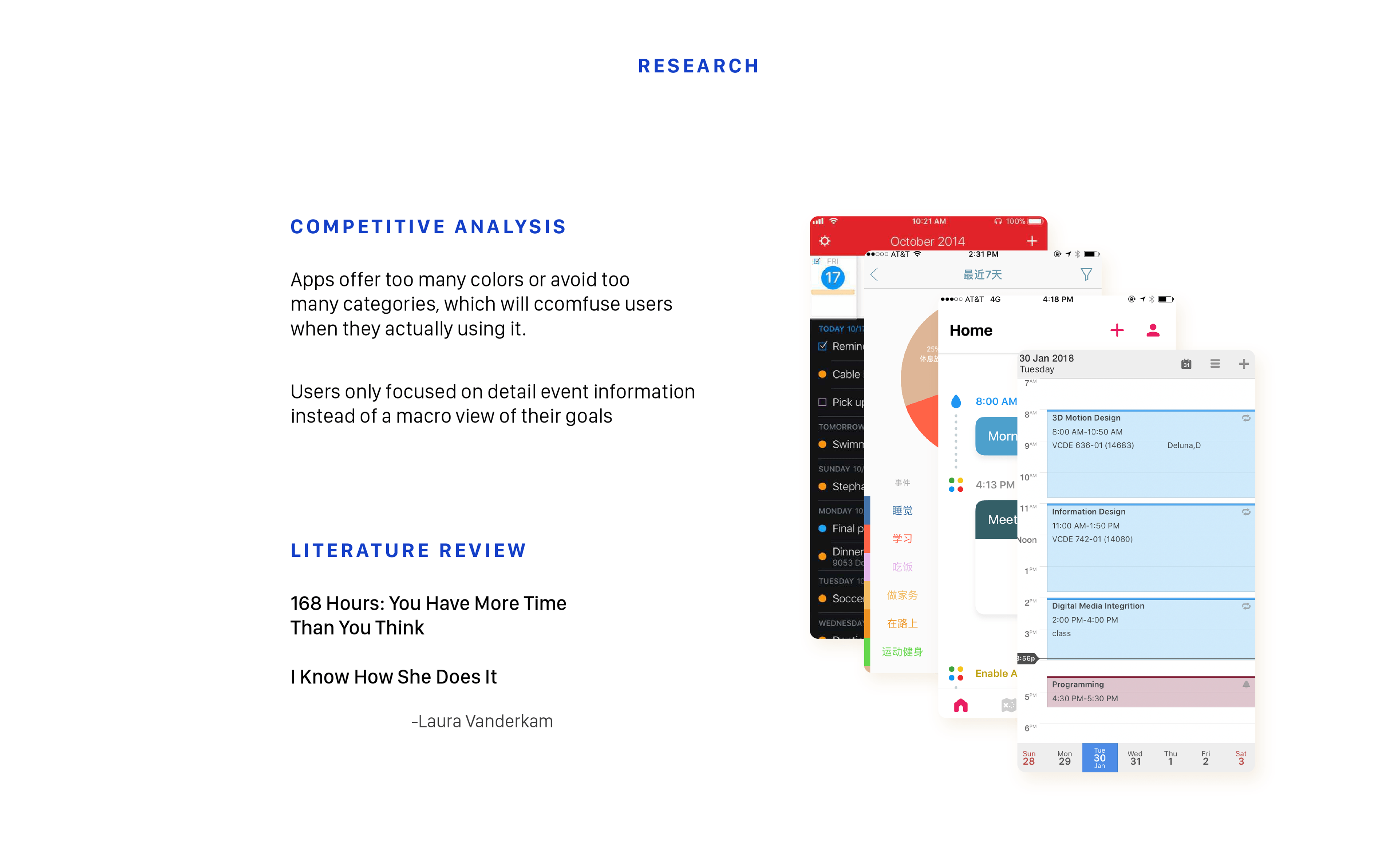 Audience&Persona